It's Day Two for Guest Blogging, with someone who really needs no introduction: Ashley from Lil Blue Boo! Ashley is a refashioning master. In fact, I'd love to Peek into her T-shirt supply room. Hmmm? She takes T-shirts and turns them into the most colorful mix-matched creations…..Dresses, Skirts, Hoodies. She does it all. And that's not the end! She also paints, screen prints, fuses plastic, makes jewelry. Simply put: She's an Artist.

And she shares all her info with the crafting world. From tutorials to patterns, Ashley is someone you want to know! Right now she's hosting The Lil Blue Boo and Dharma Trading DESIGN CHALLENGE.

Just another week left to go if you're still sewing-up your entry. And guess who she asked to be a Design Challenge Judge?? Yep! I've always wanted to be Simon Cowell. Only not quite as cheeky, and with a better haircut, and wearing something besides a v-neck T. Let's just say, I can't wait to see what you guys come up with! Okay, enough rambling from me. Let's see what Ashley's sharing today…..
———————————————————————-
Need a gift for that special little boy? When Dana asked me to guest blog for Celebrate the Boy I knew immediately what I would share! I don't have a son, but I do have nephews that I get to sew for. Boys must be super-neglected in the blog world because I get requests all the time for more boy projects!

A while back when working on a new recycling pattern for a hoodie, I decided to make it unisex so that I would have a pattern for boys. The Recycled T-Shirt Hoodie is one of my favorite gifts to make for that special little boy. I love finding the perfect combination of t-shirts with bold graphics and bright colors. Then I spend time making sure it is the perfect amount of mismatching…..

Why is it the perfect gift?
1. It is handmade and one-of-a-kind.
2. It is recycled.
3. It takes under an hour to make.
4. It is a functional gift.
5. It is cool and funky.
6. It is personalized. But my favorite part is folding the hoodie up nice and neat…..


….then wrapping it up in personalized paper, tying it with string and writing a special little note on a handmade recycled card!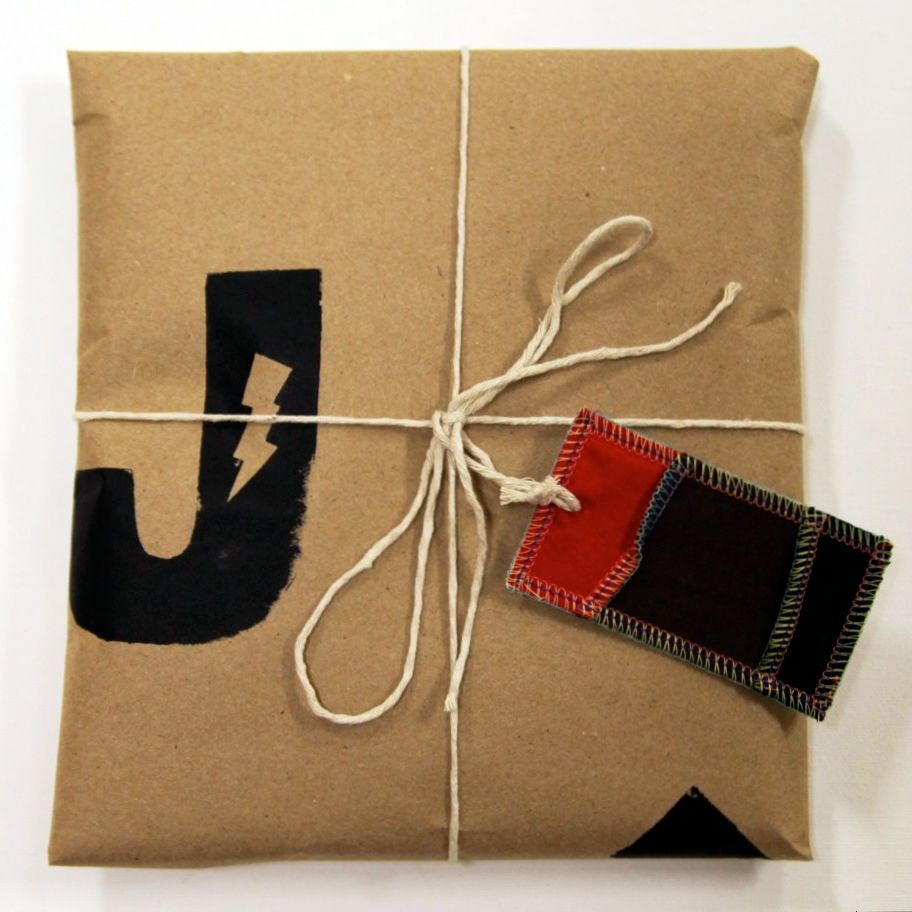 Want to know more about Ashley's boy hoodie? Her tips and methods? Check it out HERE on Lil Blue Boo.
—————————————————-
And if you missed the Fold-up Cuff Pants TUTORIAL on Made by Rae, check it out HERE.